Selling a home requires preparation, patience, and knowledge. Below is the Summary of the Home Selling Process.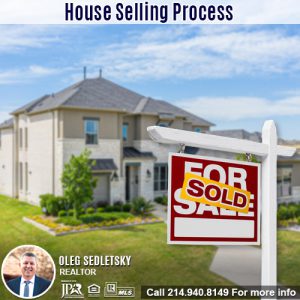 Representation – Choose a Listing Agent
My job as a full-time real estate agent is to represent your best interests through every step of the home sale process.
I encourage you to interview at least three realtors and make your choice wisely.
Remember When selling, marketing is everything!
Buying a Home is emotional process, to win the buyer heart you will require beautiful presentation showcasing the best features your house has to offer.
My IT marketing and media production background will give you an advantage when it comes to marketing your home. Upon signing the listing agreement, you will automatically receive many options not offered by other agents that will make your property stand out.
Home Price – How Much Your Home Is Worth
Determining the right price is the most important part of achieving the highest return in the least amount of time.
There are a lot of factors that go into determining market value of your home, such as the price of recently sold nearby homes,
the price of similar homes that are currently on the market, the condition and location of a home.
In order to help you determine the sale price, I will provide a comparable market analysis (CMA) which walks you through what your home is worth.
Get Your Home Ready For Sale
When selling a home First impressions are key!
Remember, you only get one chance, and sometimes only 5-10 seconds to make a great first impression so make it count!
Preparation of your home for sale includes:
cleaning and de-cluttering, fresh paint, necessary repairs, landscaping, staging, and other steps.
Check out my Get Your Home Ready To Sell checklist for ideas and tips.
Marketing Your Home
The vast majority of home buyers are using the internet when searching for home,
My Comprehensive marketing plan will include professional photo, video, 3D virtual tours, online advertising and open houses.
Check out my Marketing plan for more information.
Home Showings
Showing Your Home is the necessary part of the home selling process.
Once your home is on the market the potential home buyers will be touring your home. Ideally the home must be shown at any time that is convenient for the home buyers.
It's important to maintain a certain level of cleanliness. The home must be vacant during the showings.
My marketing plan includes the Open House Showings during which I will be personally attending the Open House to answer any questions the home buyers may have.
Check out my Showings and Open House Checklist for ideas and tips.
Purchase Offers and Negotiations
Usually Sellers receive multiple offers if the home is priced right.
There will be a low ball offers as well as reasonable offers. Seller must be prepared to Negotiate by making a Counteroffers.
Negotiations can involve everything from settling on a sales price to concessions and financing.
As Your Real Estate agent I will represent your best interests during the negotiations.
Contract
Once an offer on a property has been made by a buyer and accepted by the seller, they enter into a legal contract.
The contract outlines the specific terms and conditions of the transaction and is acknowledged by both parties by the signing of the document.
Home Inspection
The Buyers will hire Home Inspection to determine if the home is in need of any repairs.
An inspector will check items, such as the roof, foundation, heating system, water heater, air-conditioning system, structure, plumbing, and electrical.
Based on the Home Inspection results, buyers will have a chance to negotiate with the sellers to cover the costs of certain repairs or to ask for concessions.
Escrow
Escrow allows the buyer and the seller to have an outside party to ensure that all parts of the contact are complete.
As Your Real Estate agent I will help coordinate the completion of all necessary forms to the escrow company and monitor the escrow process until the transaction is complete.
Closing
At closing, all the paperwork is signed by the buyer and seller, both parties pay any settlement fees and the documents are officially recorded.
Prior to closing, you will receive a settlement statement outlining any fees which may apply to you.
Are you ready to sell your house in DFW?
– Let's Do Business! Please Fill Out The Form Below